Sign Up Now for the CDC COVID- 19 Vaccine Distribution Program NO LATER THAN NOVEMBER 6, 2020
Regardless of your corporation's decision to sign up or not it is strongly recommended that all assisted living, PCH, CPCH, Senior Living Communities, etc. sign up to be part of the national COVID-19 Vaccination Participation Program with CVS and Walgreen as providers of the vaccine. CVS and Walgreens will administer the entire program and provide and protect.
If your corporate offices decide later to go in a different direction that is fine. If you do NOT sign up you could lose the opportunity to be in PHASE 1 B access and distribution when the vaccine becomes available. Assisted Living communities will sign-up through RED CAP the information and link are listed below. During a webinar today it was recommended that even if the skilled center on your property signs up or you are part of a large corporation, you should also sign up. Once you sign up you will be notified if you have been accepted.
If you have any questions please g to the AALNA website and request that a board member contact you. You can also get information from your state website, healthcare association, AHCA/NCAL or the CDC website.
Scroll all the way down to the direct links so you are registered for the vaccine when it becomes available. Even if your company hasn't decided what course to take, be registered to at least be considered for your share.
Sign Up Now for the CDC Vaccine Distribution Program
On Friday, October 16, the White House announced the Pharmacy Partnership for Long-Term Care Program—a national vaccine distribution program for long term care residents.
Long term care facilities have until NOVEMBER 6, 2020 to register with the CDC on how they want to receive and administer the COVID-19 vaccine when it becomes available.
We strongly encourage all long term care facilities to participate and register as soon as possible. This is critical to ensuring our vulnerable residents are among the first to receive a vaccine when it becomes available.
Nursing Homes-> Sign in to NHSN
Assisted Living Communities and other congregate settings (ICF/IIDs, independent living, etc.) -> Register through REDCap
CLIA WAIVERS
It has come to our attention that many assisted living/senior living communities are doing their own COVID-19 testing on staff and residents. Please be aware in order to administer these tests you MUST apply for and obtain a CLIA WAIVER. A template for CLIA WAIVER policy and procedure is attached as are the required application forms. You may add that anyone performing the point of care tests should be skill validated for the specific device that will be used, with return demonstration, and the documentation for that training placed in their employee file.
It is advised you check with your company or corporate office before submitting the attached application.
Although it is a federal form (CMS116) the states process the forms and some have additional requirements. Check with the state agency listed in the attachment to ascertain what else you might need.
You should estimate around 6-12 weeks for processing.
If you have any questions PLEASE use the contact form on alnursing.org to contact a board member.
Our Mission
Promote nursing practice by enhancing the competencies of nurses working with in the unique Assisted Living environment.
Subscribe to AL Industry News
Enter your email address to subscribe to AL Industry News and receive notifications via email.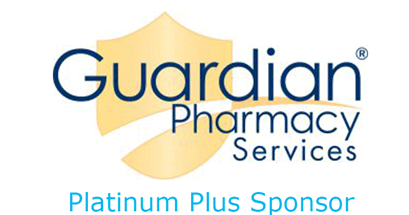 OUR SPONSORS & SUPPORTERS:
AALNA's Corporate membership provides nurses with access to the benefits of membership, including: professional networking opportunities, updates on industry trends, continuing education courses and webinars, changing regulations, and having a voice in state and national policy discussions.